Should I wait for her to text me?
How long should I wait to text her back?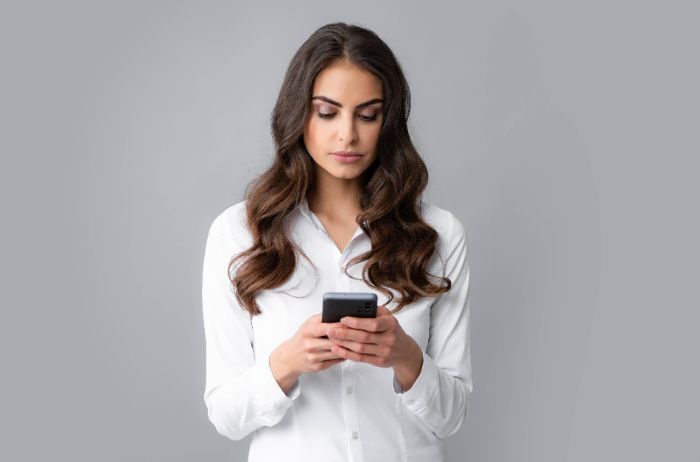 You were exchanging text messages with a girl you like…
Maybe on a daily basis…
But suddenly, she stopped texting you.
If that's your case, don't text her until you've read carefully what follows.
You're going to learn what to do (and not to do) when a woman stops texting you.
Should you wait for her to text you?
If so, how long?
If she doesn't text back, what kind of text should you send her to revive her interest?
Let's answer those questions together in this article.
Texting her back too soon: 3 problems
To begin with, let's talk about the dangers of not waiting enough before texting her:
1. It makes you look needy
The first (unnecessary) risk you take by being in a hurry is to come across as needy.
Being impatient can easily make you look desperate.
Like a guy who craves this girl's attention.
That's a big turn off for women.
Because by doing this you're making yourself available.
Too available.
As a result, there's no more mystery about your intentions with this woman. And therefore no more suspense. No more excitement.
You're no longer a challenge to her.
For her, it's in the bag.
She sees you as her little dog, ready to do anything for her.
Keep in mind that the more you text her while she's ignoring your texts, the more you lose value in her eyes, and the more you make her want to run away from you.
2. It makes you look clumsy
By texting her back too quickly after she hasn't answered your text, you come across as a clumsy guy. As an annoying guy who doesn't give her room to breathe.
Especially if your messages are boring and predictable.
See also: What To Do When A Woman Says She Needs Space
If you act clumsy during your text conversation, this girl will put you in the same pot as all these desperate guys who keep messaging her all day long…
All those guys who are way too much into her, who text her just to tell her how beautiful she is, or to annoy her with boring questions she's heard 10,000 times before.
You don't want to be put in the same category as those guys.
3. It makes you look weak
When you can't help texting her when she doesn't reply, you appear to be in panic.
And women are not attracted to guys in stress.
The dominant male, to whom women are naturally attracted, is not a man in stress.
On the contrary, he's a man who is fully in control of himself and his emotions.
He's a man who is in complete control of the situation.
He's a man whose attitude exudes solidity.
If you send a text to the girl without even giving her time to answer you, you'll look like a guy in a panic.
It's better to wait.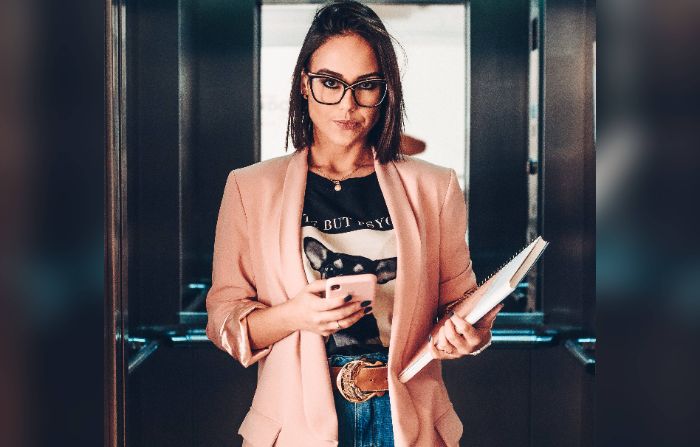 So much for the dangers of texting a girl too soon after she hasn't answered your text.
Having these dangers in mind should help you be a little more patient.
Because you don't want to come across as a weak and annoying guy in need of attention, do you?
Well…
Now that we've laid down those basis, let's get to the part you've been waiting for…
Should I text her or wait? The filter
Under what conditions can you stop waiting for a message from this chick and take the initiative to send her one?
That's what we're going to see here…
…with a method I called The Filter.
Let's start with the first step:
1. Is she the one who sent the last text message?
A mistake frequently made by guys is to text a girl too quickly when she hasn't answered their last text.
This last message can be a question, a remark…
Seeing that it remains unanswered, the guy loses patience and texts the girl again.
Which makes him look needy.
And indeed: the person who feels the need to follow up is (almost) always the person who is in need of the other.
By seeking the girl's attention in this way, you make her feel in a position of power. You make her feel that she has the upper hand in the relationship.
She is the prize, and you are the one fighting for it.
And the more you text her while she keeps ignoring your texts, the more you reinforce this impression (which is often not just an impression).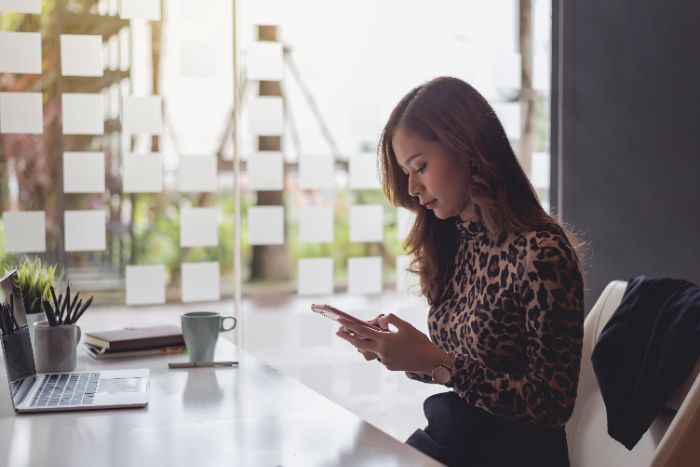 But what if she's the one who sent the last text message?
In that case, the text you'll send her won't be seen as an attempt to get her attention back.
Since you already have her attention.
This text will be seen as a response message (which it will be).
This is a totally different situation.
So, if the last text message of the conversation was sent by the girl, you can text her.
No need to wait for another text from her.
However, if the last text message was sent by you, not so fast. Keep reading.
2. Is your last message recent?
In the case the last text was sent by you, was it sent a long time ago?
If you just sent it, don't be impatient. There could be any number of reasons why the girl hasn't responded yet (she may not be glued to her phone 24/7).
Wait at least a day, or much more (more on this below).
On the other hand, if it's been a long time since you sent her that last message, you can consider contacting her again.
Now you'll probably say to me: "Okay Jack, but what do you mean exactly by "a long time ago"? A "long" time it's vague."
Indeed, it's vague.
In fact, it depends on the context, and how often you used to text each other.
Related: She Doesn't Text Me Like She Used To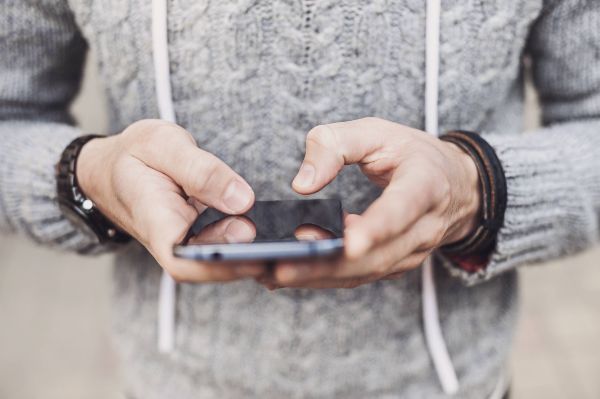 This amount of time will differ depending on whether this girl is a girl you've known for a while or a girl you've just met.
For instance, if it's a girl with whom you've only exchanged a few text messages on Tinder, 3 days is already a long time.
If it's a girl who left you her phone number in the street (and with whom you hardly exchanged any text messages afterwards), 3 days is also a very long time.
Related: What To Text A Girl You Like
On the other hand, if it's a girl you've met several times, 3 days is relatively short.
The same is true if this girl is a good friend of yours, with whom you've been through a lot of things.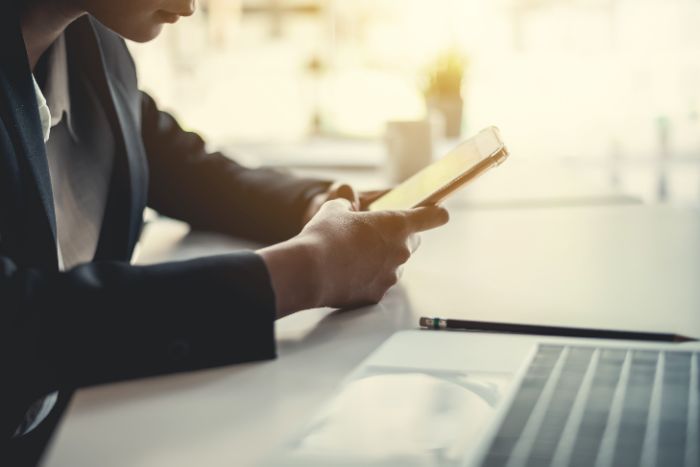 You know that your last text was sent "a long time ago" if enough time has passed for the chick to wonder why you stopped texting her.
Or if she's had time to miss your attention.
This can range from a day to a week or more.
So, to sum it up, you can text the girl back under the condition that it's been a long time since your last message.
3. Do you have something (really) interesting to share with her?
As we've seen, you must avoid at all costs to look like a needy and annoying guy.
Which is even harder when you've already sent her a text she hasn't answered.
Having said this, what kind of text can you send her as to not come across as needy?
❌ The first trap to avoid here is texting her just to check in.
Your last text went unanswered. That means this girl probably isn't very interested in you (or maybe she's just giving you the cold shoulder, but that's another story).
And she probably senses that you're more interested in her than she is in you. Which doesn't work in your favor (you want it to be the other way around).
Now, what happens when you text her just to check up on her?
Well, you communicate again that you're thinking about her.
And more importantly, that you're thinking about her often enough to spontaneously want to check up on her.
Which makes you look even more into her.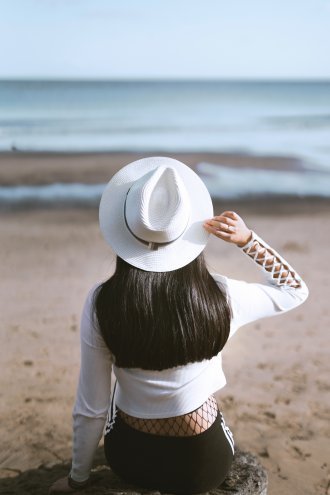 So avoid boring messages like "Hello, how are you?", "Hey, what's up?", "How are things going?"…
Related: How To Get Your Girl Horny Over Text
If you want to revive her interest in you, you'll have to be a little smarter…
…and opt for a text message that won't make you look like a guy who's into her.
More on this below.
But before this, let's have a look at the second trap to avoid when texting a girl that seems to have lost interest in you.
❌ The second trap to avoid here is giving her the feeling that you're trying to revive the conversation.
If you give her the feeling that you are trying to revive a dead conversation, you're subtly reminding her that she did not respond to your last text (she may very well have forgotten about it, and…you're reminding her).
Where's the problem, you might ask.
The problem is, reminding her that she ignored your last text clearly indicates to her that she is the one in demand.
And that you are the one needing attention.
It can also make her realize that she disrespected you (by ignoring your last message), and thus make you appear less attractive in her eyes (a guy you can disrespect without consequence is not attractive).
For these reasons, it's better to act as if you last text never existed. Just don't talk about it. And send her a text that has no connection with your text that went unanswered.
If your last text was a question, don't go back to it.
Related: How To Fix A Dry Text Conversation With A Girl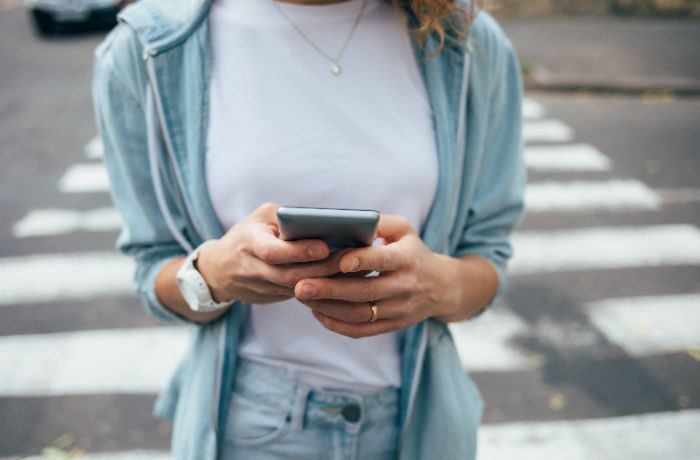 Now that we've seen the wrong way to recontact her, let's look at the right way to do it.
The key is to…
✅ Send her a message in which you share something that made you think of her.
It could be a funny ad you just saw on the street, a poster of a movie you talked about together, the reopening of her favorite coffee shop or store, a mutual friend you ran into, a dog (or cat) you came across that looks like hers, etc.
Anything that might remind you of her.
Ideally something that triggers positive emotions (a smile, a laugh…).
Related: Funny Things To Say To A Girl Over Text
And ideally with a picture that goes with it (it's more credible, since she won't have the feeling that you invented a fake pretext to contact her again).
The main interest of this type of message?
Here are the main benefits of this type of text:
The girl won't think that you're always thinking about her. Indeed, it's something (or someone) you came across that made you think of her. You don't think about her by yourself. The rest of the time, you do not think about her spontaneously. That way, you don't come across as a guy who texts because he thinks about her all the time.
It's making her feel some positive emotions (if it's done properly and related to a private joke you had with her, or a pleasant memory).
If you do it right, the chances of getting a response are high.
You can then start a new discussion from here (and even ask her out right off the bat).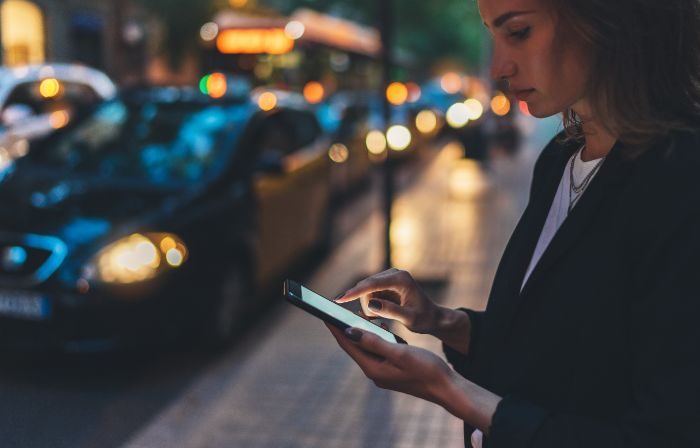 If she doesn't text back, start the process again (wait long enough, then send her a similar message). Or simply stop bothering and don't contact her again.
Frequently asked questions:
I will now answer the most frequently asked questions from my subscribers and readers on this topic.
➡️ Why does she never text first?
A woman who never sends the first text is either a (very) shy woman, a busy woman, or a woman who is not interested.
Or all three at the same time.
In the case of a shy woman, she's afraid to take initiative and therefore prefers not to do anything, for fear of making a mistake.
In the case of a busy woman, she has other priorities than exchanging messages with you, so she won't initiate the conversation by herself.
In the case of a woman who is not interested, she simply has no desire for you, and therefore doesn't feel the urge to text you.
➡️ When she takes a long time to respond to my texts?
When a woman takes a while to respond to your texts, it can mean one of two things:
Either she's not interested in you
Either she's interested in you and wants to appear more desirable by playing hard to get (we always want more of what we can't have)
➡️ Why wait before texting her?
If you're in doubt, it's best to wait.
Because by sending a text message too soon, you can easily come across as a needy, annoying, clumsy guy.
Which is anything but attractive.
And which will further reduce the chances that she'll text you back.
See also: How Long To Wait Before Texting A Girl
➡️ How not to wait for her to text back?
You can send her a "magic" text that leverages the mechanism presented in the page linked below.
It works on social media (Facebook, Instagram…) and through texting (sms, WhatsApp…).
[MUST-READ] Be DOMINANT with Women: Know How to MASTER Them (In Everyday Life) to Make Them Fantasize About You
If you enjoyed this article (and even if you didn't), you'll love this other extensive post I recently published:
>> Be DOMINANT with Women: Know How to MASTER Them (In Everyday Life) to Make Them Fantasize About You
There's something you need to understand:
Women want to be submissive.
They fantasize about sexual submission.
And when they meet a dominant man who has the potential to satisfy their submission fantasies, it makes them desire him intensely.
Sounds shocking or surprising to you?
Keep reading…
Today, you're going to learn how to master women in a way that will turn them on.
You're going to learn how to dominate women to make them wet with desire.
And NOT just in bed:
You're going to implement this in other contexts and environments, be it after an approach, on a date, at a party, and more.
You're going to implement this in your everyday life with the women you like so that they see you as a powerful dominant male who is able to satisfy their desires and take them to seventh heaven.
These actions you're going to implement daily with the girls you want will lead them to see you as THE man to date.
You'll stand out.
Women will see you as a potential lover and as a good lay (and that's a bit of an understatement).
However, there are things you need to understand first.
You've got to be ready to try certain things that are a bit bold (more or less depending on the girl and the situation).
It's all there:
>> Be DOMINANT with Women: Know How to MASTER Them (In Everyday Life) to Make Them Fantasize About You
Stay solid,
Jack
---